Sysmex Asia Pacific hosted 5th Singapore Polytechnic Field
On 6th February 2013, Sysmex Asia Pacific hosted its 5th Singapore Polytechnic (SP) Field Trip. About 40 final year biomedical science students from SP visited Sysmex's Tampines office and attended lectures, instrument demonstration tours conducted by our team experts.
Sysmex Hematology, Urinalysis, Hemostasis and Clinical Chemistry products and technologies were introduced to the students in the field trip.
In order for the students to have a better understanding and actual working experience with our analyzers, instrument demonstration tours were also conducted. We showcased the Sysmex analyzers: XN-9000, UX-2000, CS-2100i and BM-6010c.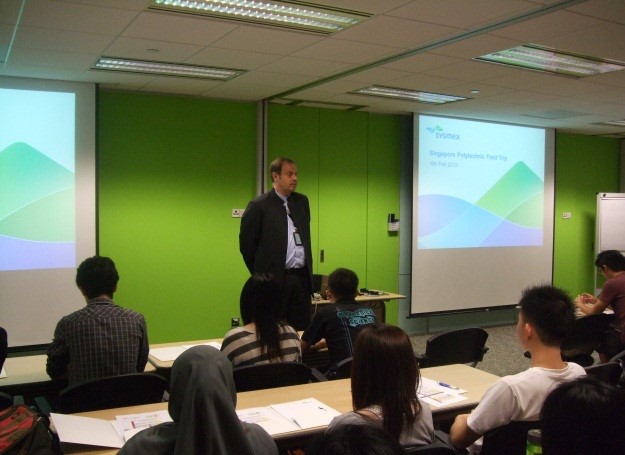 Welcome address by our CEO Frank Buescher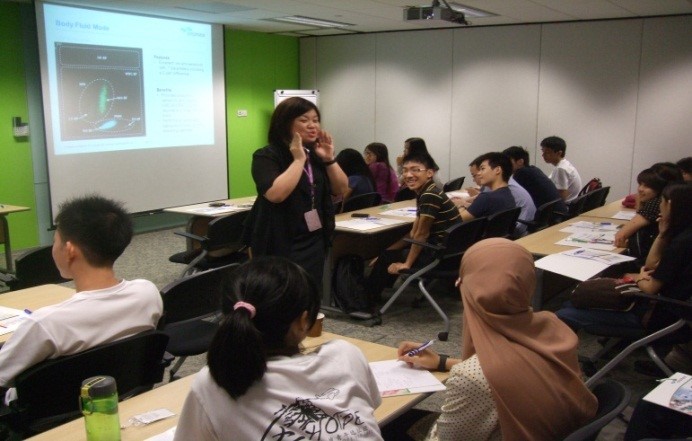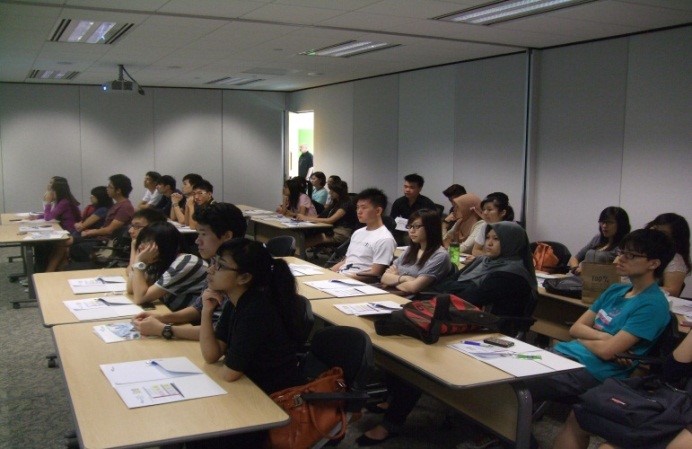 Introducing Sysmex Technology and Product Features
Students appreciated how flow cytometry technology has been applied to urine analysis and the reflex testing feature on XN-9000. The feedback received was immensely satisfying.