Sysmex Asia Pacific started the New Year helping the less fortunate
On 16 January 2015, Sysmex Asia Pacific organized an activity to do our part to support the less fortunate in Singapore. We approached Food Bank, a place where companies or people go to deposit / donate their unused or unwanted foods which will then be collected and allocated to the Needy via various channels through VWOS, Charities, Soup Kitchens etc.
We collected donations within SAP amounting to $7,650, inclusive of the company matching $1 for every $1 donated.
With the help of Food Bank, we purchased and distributed the food bundles to a total of 306 needy families in the Bukit Batok Estate. We spent hours preparing, packing and delivering the items to the needy families.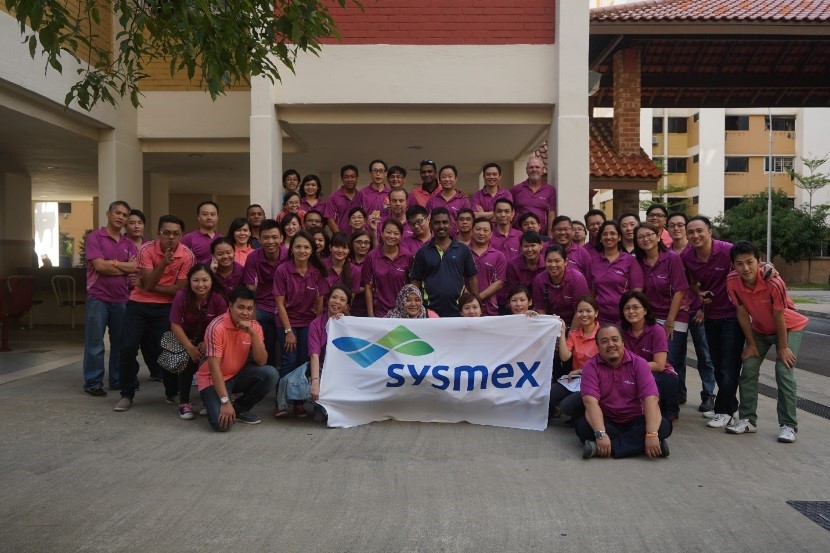 Each packet of food bundle include: Rice (5kg) x 1 Oil (1L) x 2 UHT Low Fat Milk (1L) x 2 Biscuits x 3 Canned sardine x 2 Canned mushroom x 2 Canned corn x 2 Cornflakes x 2
Although everyone was tired after the activity from the packing and distribution to each home, we were all very happy. This charitable experience taught us humility and what it means to give to the less fortunate. Just a simple act of charity brought smiles to both the young and elderly in these households.