The Eclair Touch portfolio* provides clinicians with mobile access to relevant patient information and assists with the delivery of patient care at the point-of-care or on the move.
It incorporates both core Eclair functionality and specially designed mobile applications that support the clinical workflow and help to promote efficient use of clinical time as well as patient safety.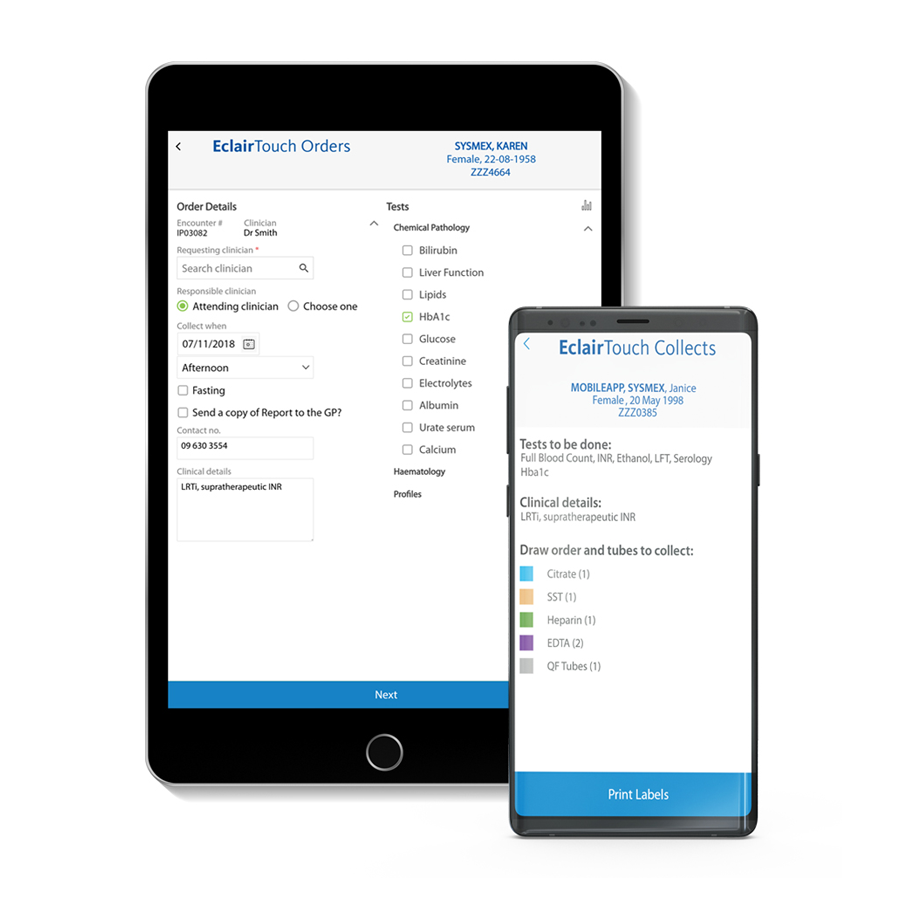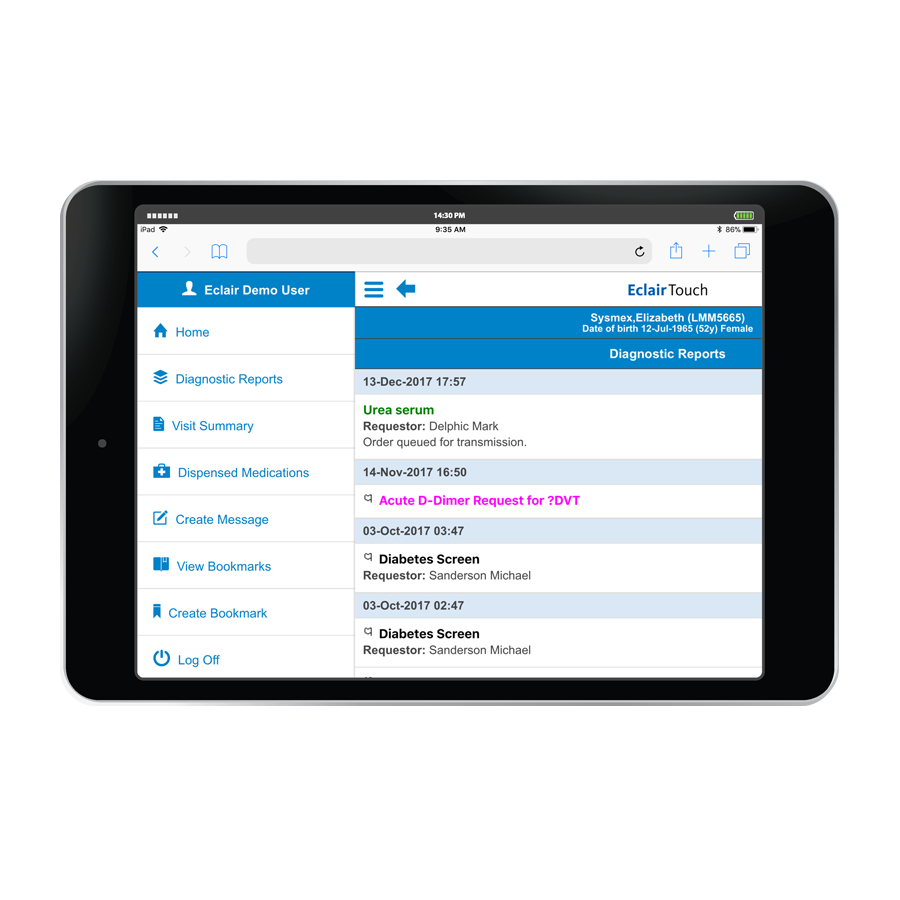 Eclair Touch Results
Eclair Touch Results replicates the functionality of the Eclair clinical workstation for viewing and managing results, providing secure mobile access to patient records, dashboard lists, favourite searches, and tools to support collaboration and follow-up.
Eclair Touch Orders
Clinicians can create laboratory order requests directly from their mobile device with Eclair Touch Orders. Applying all the latest features offered through mobile design technologies, the modern, intuitive user interface helps clinicians complete the lab order form quickly and accurately.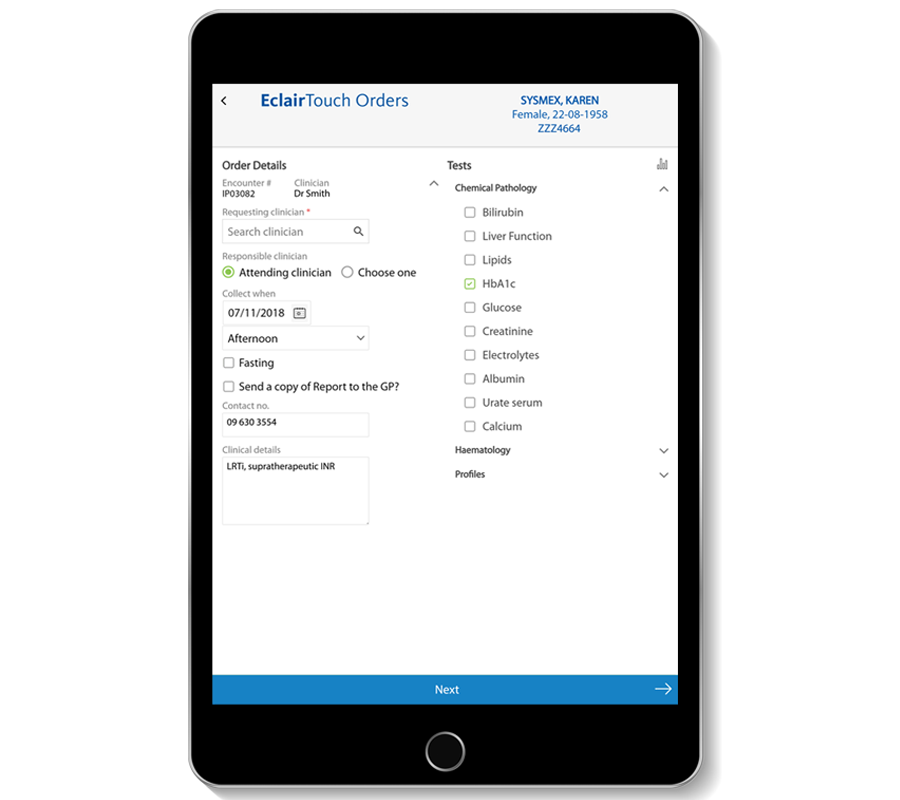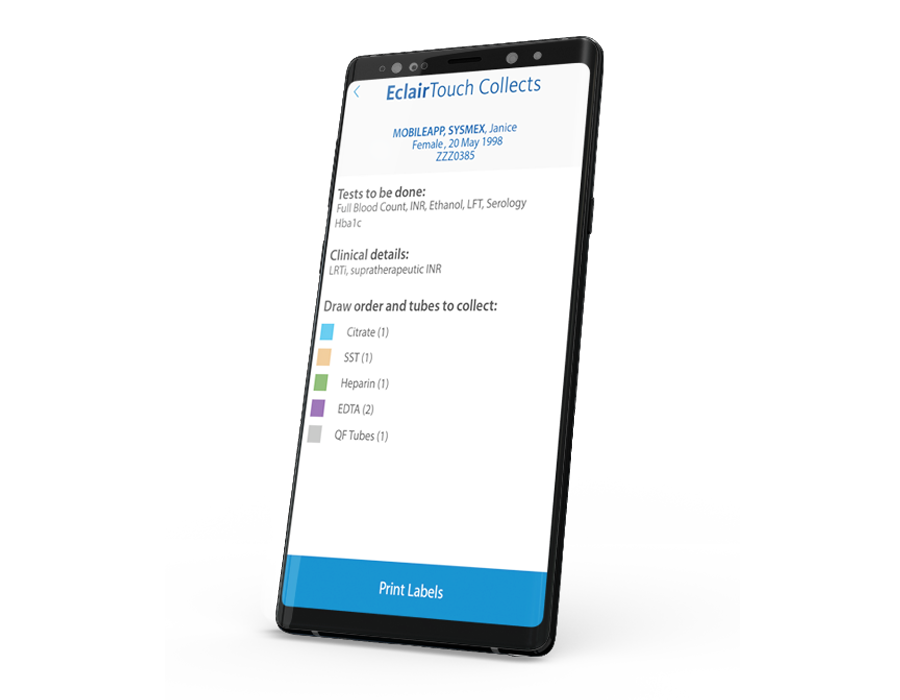 Eclair Touch Collects
Eclair Touch Collects is a mobile app that manages phlebotomist collection rounds, replacing the need for paper lists and request forms. It is designed to increase efficiency within the phlebotomy workflow and to minimise the possibility of pre-analytical errors during the specimen collection process.
Eclair Touch COVID-19
Eclair Touch Covid-19 is a digital solution for the collection of COVID-19 test swabs. The app is designed for collection staff to accurately link the test order, the patient and the COVID swab, via barcode scanning and confirmation of the patient's identity using their National Health Identifier (NHI) number.
Learn about our Covid-19 national solutions here.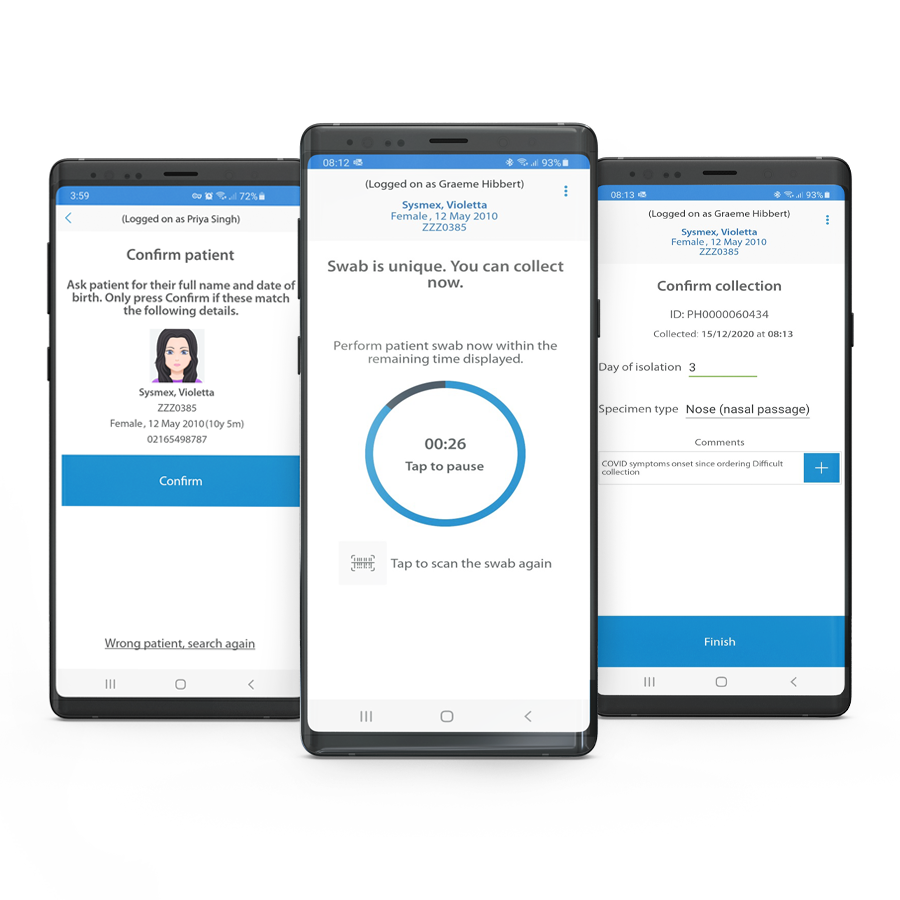 *Eclair Touch operates on iOS and Android. No patient information is stored on the device except a temporary cache. User access is authenticated in the same way as it is to the Eclair core system. A full audit trail of all access and actions is also recorded.
**Eclair is not a medical device as it does not have a therapeutic purpose.