Eclair's Lab eOrders* covers all aspects of the lab order pre-analytical workflow as well as all collection management needs and the ability to view the progress of an order, add tests and amend or update.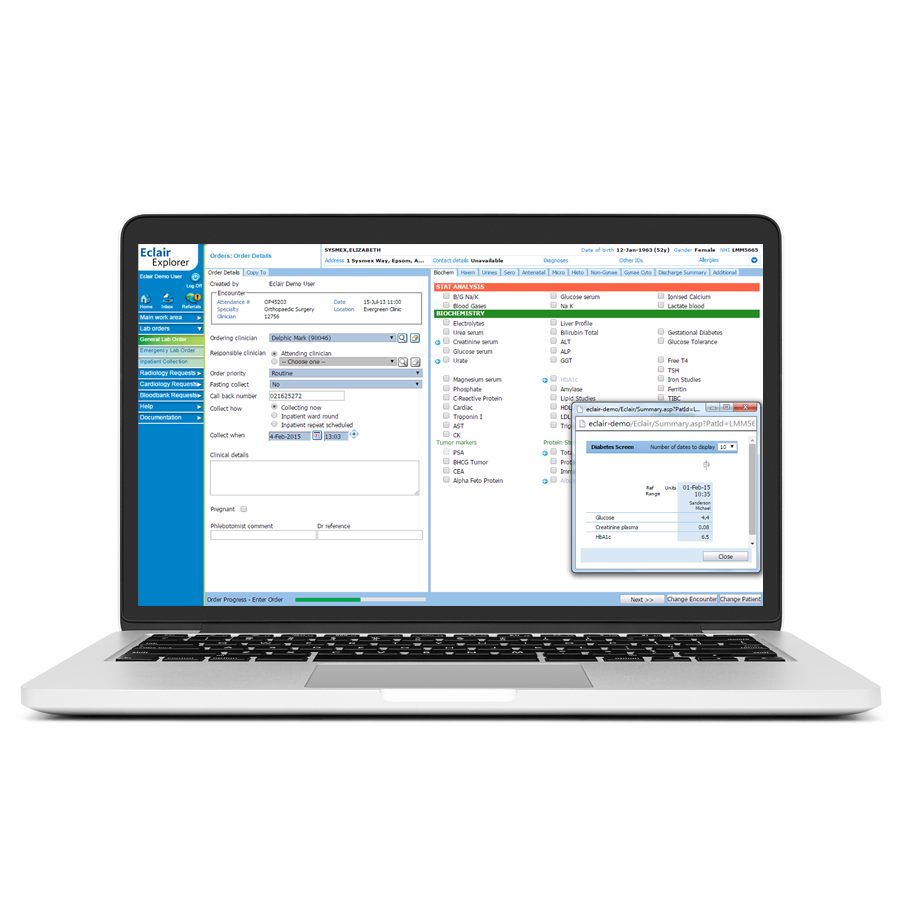 Clinicians are able to place orders on desktop (standalone Eclair or integrated within their clinical system) and mobile, providing flexibility for clinicians.

The order form uses standard laboratory test codes, ensuring the correct tests are performed.

Decision support displays alerts and existing result information at the point of order, minimising unnecessary patient testing.

Collection Room modules (Inpatient and Community) for easy processing of patients presenting for lab tests and accurate sample collection.

Dedicated mobile app to manage phlebotomist collection rounds, replacing the need for paper lists and request form and reducing pre-analytical errors.

HL7 orders are received directly into the laboratory information system (LIS) decreasing manual data entry and simplifying the administration process.

Status updates provide clinicians with visibility of the progress of an order request, enabling easy follow-up if a patient has not had testing completed.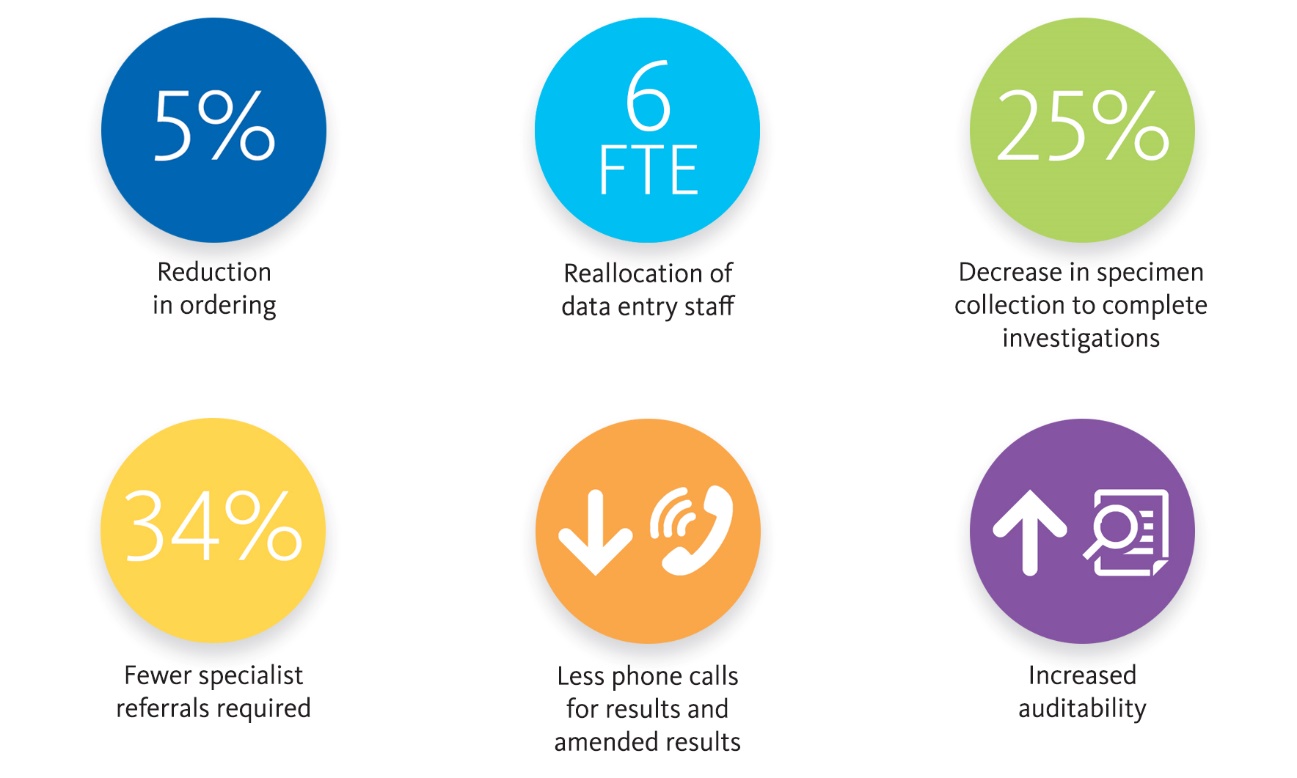 Eclair is a stand-alone clinical information system, but also offers a distinct advantage and flexibility through its ability to integrate seamlessly and securely with 3rd party portals and GP practice management systems for seamless workflow.
Healthcare providers don't need to leave their practice management system or portal. All user and patient details are retained in the context of their current session ensuring an all-in-one solution and saving time.
The following websites are examples of laboratory providers using Eclair to support their services:
*Licenced module of Eclair
*Eclair is not a medical device as it does not have a therapeutic purpose.