Sysmex are committed to finding solutions to improved medication safety. Adding medication data to the clinical information system is a key step.
Eclair connects community pharmacy data with other patient information in a single patient record, empowering healthcare providers with the complete source of information available to inform clinical decisions and enhance patient care.
By consolidating medication data received from community pharmacy dispensing systems, Eclair provides a reliable, accurate view of a patient's medication use.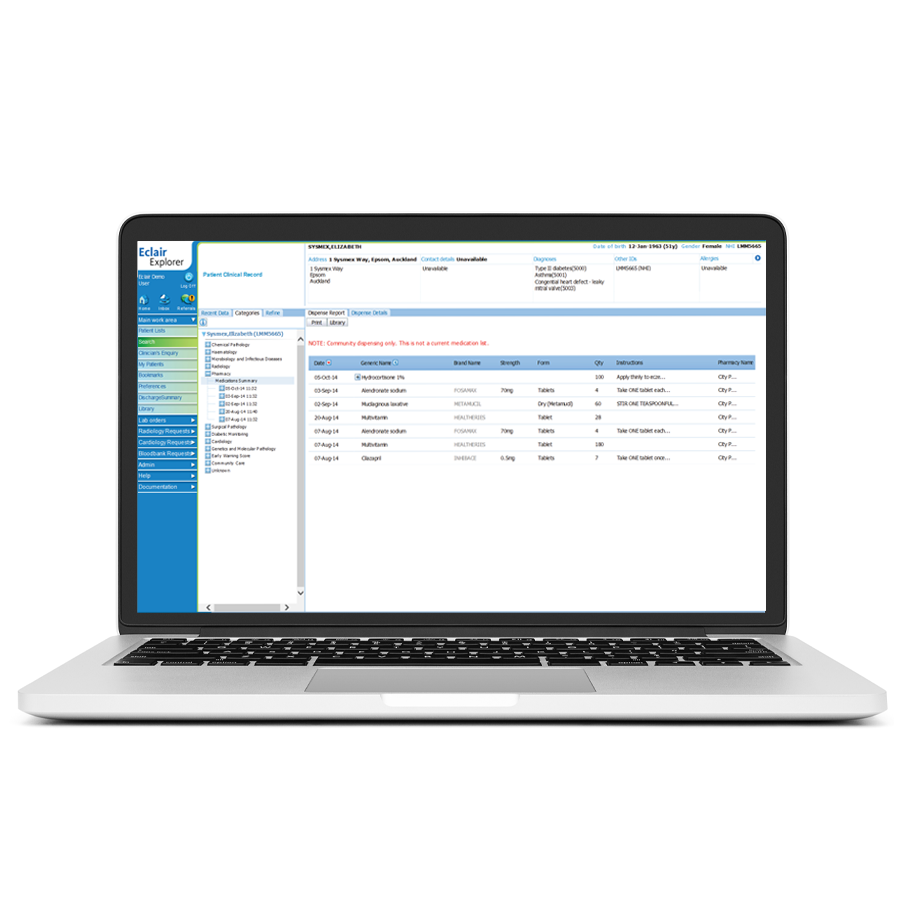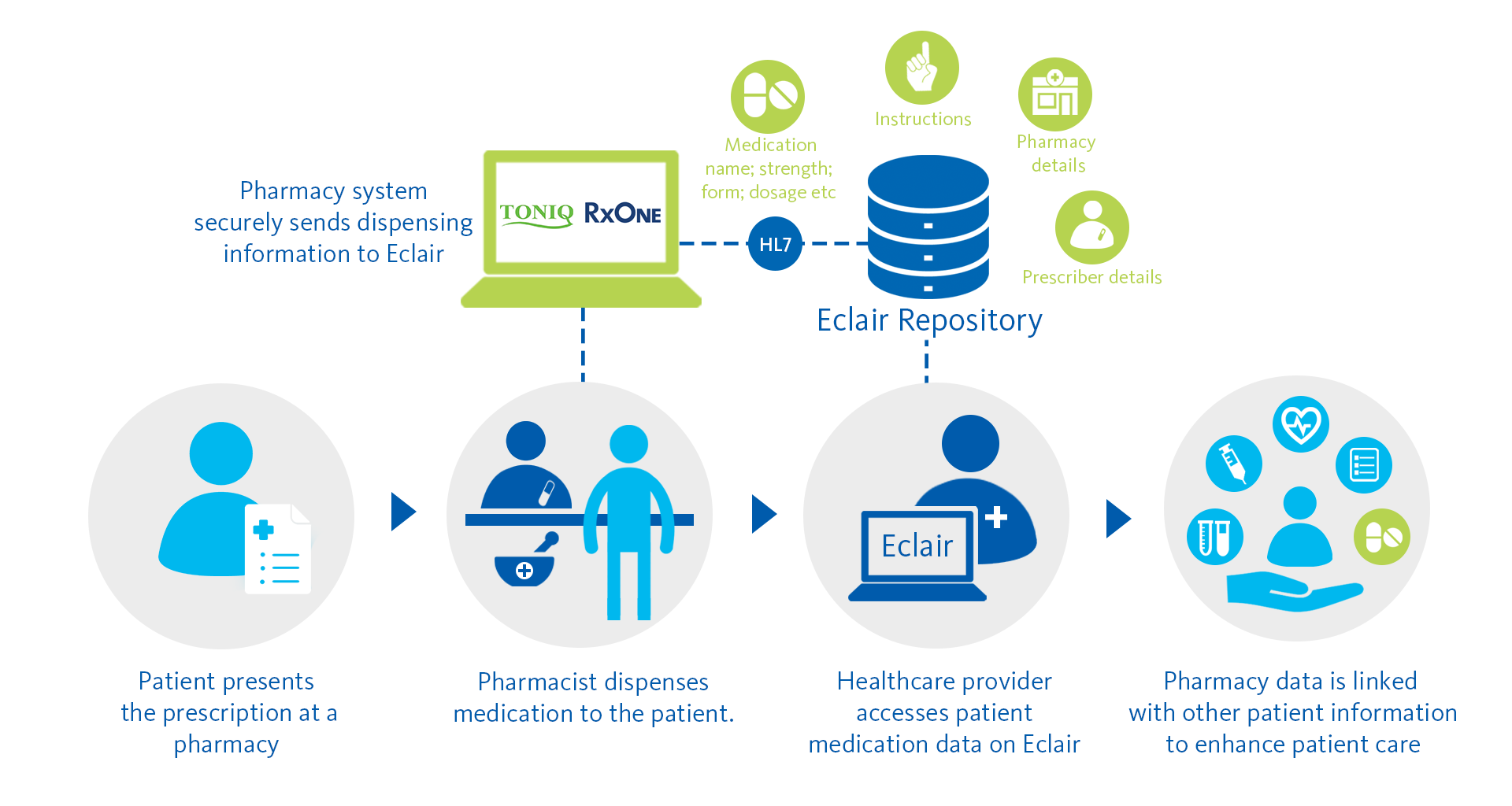 Full interoperability (HL7) with pharmacy information systems such as TONIQ and RxOne, enabling seamless exchange of dispensed data in real time.

Effective capture of dispensing details including medication names (brand and generic), date, strength, form, dosage and any instructions, full pharmacy name and prescriber details.

Medication summary report view which allows healthcare providers to see a patient's medication history in an easy-to-view table.

Clinical reports can be intelligently filtered to those containing the medicine required. The database uses the standard source of information about medicines from the New Zealand Universal List of Medicines (NZULM) and NZ Formulary.

Automatic import of the dispense code into Eclair. In NZ, this is known as the pharmacode which is administered by the Pharmacy Guild of NZ.

An ability to opt-out of sharing medication records to maintain patient confidentiality.
Healthcare Provider Benefits
Hospital clinicians and pharmacists have visibility on what meds a patient has been dispensed by their community pharmacy. This means they have immediate online access to patient medication details, saving time tracking down the information they need at the point of care.

Critical medication reports can be shared among healthcare providers to assist the delivery of patient-centred care.

Communication is streamlined between community and hospital pharmacists through effective sharing of community pharmacy dispensing records.
Eclair enhances patient safety by providing timely, accurate information about the medications they take in the hands of the healthcare provider.
*Licenced module of Eclair
*Eclair is not a medical device as it does not have a therapeutic purpose.