Sysmex Asia Pacific CSR FY2018 – Hair For Hope 2018
As part of Sysmex Gives Back initiative, SAP organized the first CSR activity for FY2018 – Hair for Hope 2018. Hair for Hope is a head-shaving event in Singapore that serves to raise funds and awareness of childhood cancer. Every shaven head at Hair for Hope represents the understanding by an individual of the ordeals that a child with cancer is subjected to. By volunteering to shave, shavees become Children's Cancer Foundation (CCF) ambassadors in helping to raise awareness of childhood cancer among their family and friends. SAP have completed our first CSR event on 28th July 2018.
When we organized this event, we hoped to have 5 volunteers to step forward to make a bald statement. To our pleasant surprise, 7 volunteers step forth to shave for this good cause. Our initial target was to collect S$5,000. Through the donation drive, we have managed to collect $11,458.90.
It was hot and humid on the shaving day. We were so excited for the turn up that came to support the group for the shave.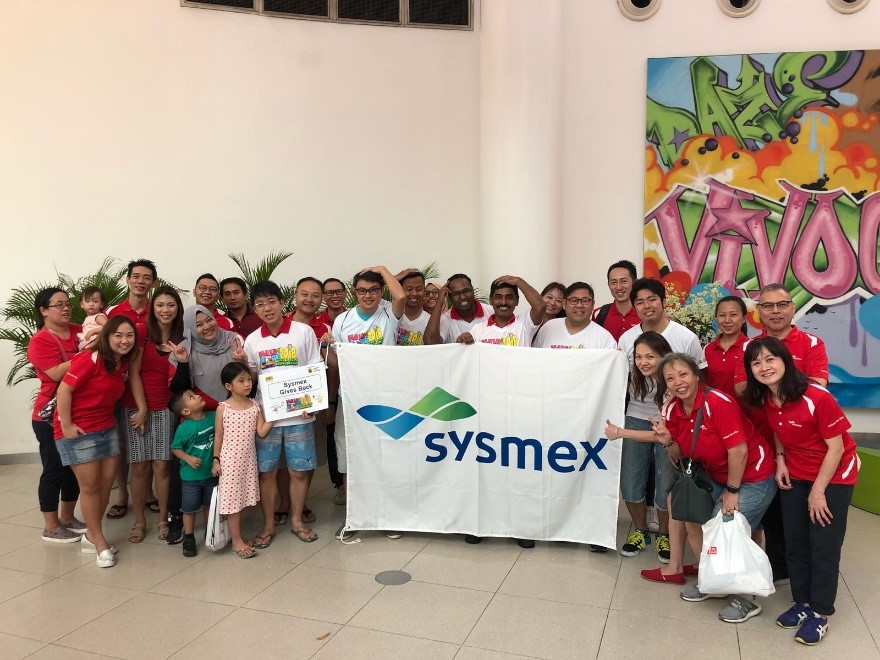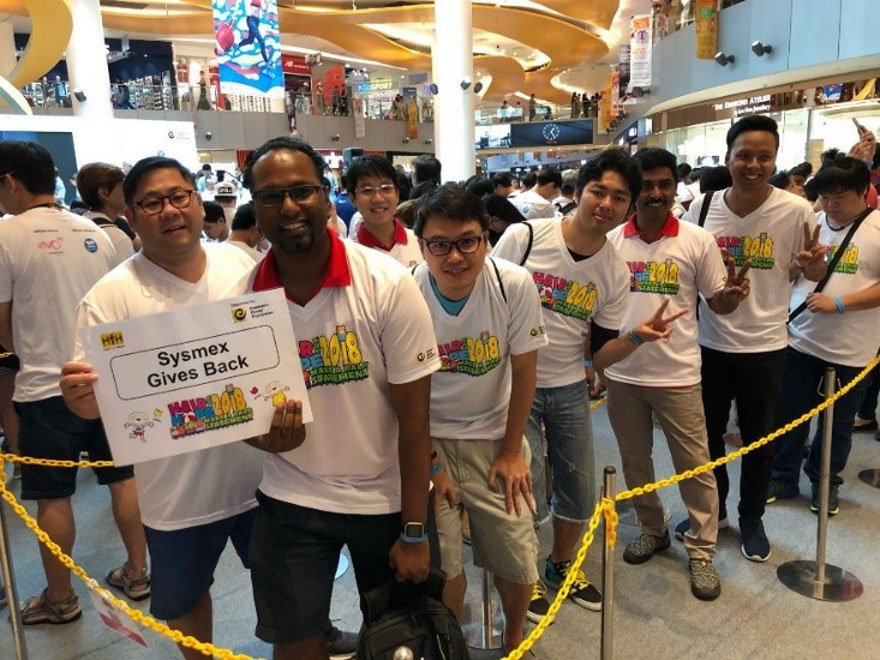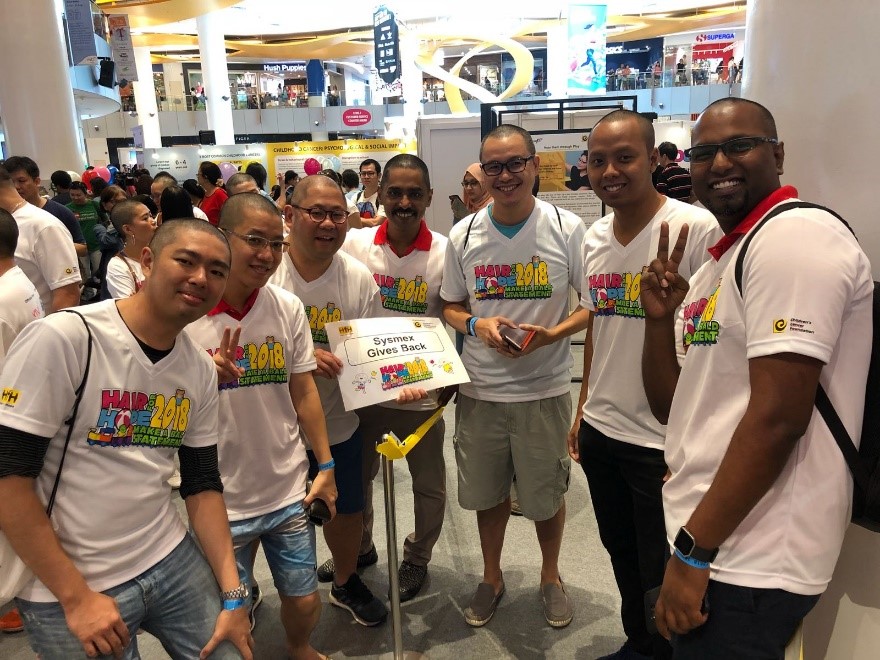 Here's what the shaves have to say after the shave:
Nelson: "My son says my head feels fluffy now."
Rafie: "I am extremely touched by the support received."
Suwandy: "Humbled by the support of everyone. Shaving my head is the least I could do. "
Swee Jin: "Going botak (bald) again reminds me of army days. Also like to thank my family for the support."
Hiro: "My first time bald and I'm enjoying it. Many thanks to all the support."
Ken: "Image is something important to me before the shave. When my colleagues, buddies and family shown up to support me for the shaving in public, it means so much to me. The entire process I had experienced what Hope stand for from the moment of queuing till I realized the volunteer started shaving. This great activity is creating and inspiring a loving world where every kid can live their dreams again!"
Vishnu: "Sysmex: Hair for Hope…"
A big thank you to the volunteers (shavees), all that came to support the event event and all that donated to make this event a huge success.