"Minds Together" Sysmex Knowledge Congregation
In our endeavor to create awareness, Sysmex India brings to you a series of webinars on relevant topics related to current and significant issues associated with infection/inflammation disease states. The first of the series will touch on the role of laboratory biomarkers in patient healthcare.
Topic
D-Dimer Measurement: SILVER BULLET OR CLINICAL DISTRACTIONS?
Speaker Note
Increased D-dimer values are commonly found in patients with COVID-19. An increased plasma concentration of this biomarker over the conventional diagnostic thresholds has been found as significant predictor of disease severity. However, increased D-dimer values in patients with COVID-19 cannot be solely attributed to episodes of thromboembolism but may also be due to the primary viral infection itself, and other clinical and demographical variables frequently associated with enhanced D-dimer values (e.g., older age, obesity, cardiovascular disease). Thus, a higher threshold than what is used for VTE exclusion will be required in COVID-19 patients. This and other aspects of the diagnostic utility of D-Dimer will be discussed in this talk.
Speaker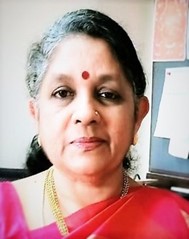 Dr. Prasanna Kumar
Professor of Pathology at PSG Institute of Medical Sciences & Research, Coimbatore, India.
Dr. Prasanna has been involved in the practice of Hematopathology and Transfusion Medicine after receiving her post MD training in these fields from the Puget Sound Blood Center; Seattle and Georgetown University Hospital; Washington D.C.
She has been invited by the WHO to be a member of its guideline development group and to provide expertise in haematology for the review of Corona vaccine safety data.
Topic
Decoding biomarkers in chasing second wave: Case based approach and preparedness for third wave.
Speaker Note
Routine laboratory biomarkers-based algorithm will appear to play a significant role in COVID-19 patients. These markers play an essential role in patient admission protocol, assessment of staging of disease according to severity, prognostication, patient monitoring and therapeutic guide.
Biochemical monitoring of COVID-19 patients through testing is critical for assessing disease severity and progression, as well as monitoring therapeutic intervention. Our objective is to discuss correlation analysis and case-based approach of routine laboratory biomarkers like CRP, LDH, Ferritin, Creatinine, PCT, AST, ALT, Serum Albumin, TBIL, hs troponin I, NT proBNP, BUN, IL6 and Blood Gases for predicting severity of COVID 19 patients.
We will also discuss new strains and case studies based on the routine lab biomarkers, during second wave of COVID 19 cases.
Speaker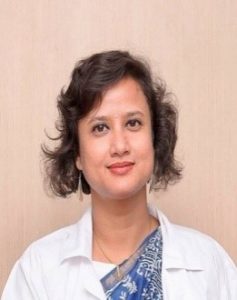 Dr. Barnali Das
Consultant in Laboratory Medicine division of Kokilaben Dhirubhai Ambani Hospital & Medical Research Institute, Mumbai.
Dr. Barnali has done MD, DNB from Delhi University; Management training programs from SJM SOM, IIT Bombay, ISI and IIM-Indore. She is a recipient of many national and international awards.
She has recently been honored as " Best Docs Mumbai" in 2020 and 2021 in the General Pathology field in the magazine 'Outlook' issue of the year and " Top Doctors Mumbai" in the 'India Today' September issue. Dr. Barnali is NABL Assessor and CAP inspector. She also chair AACC India section and Executive Member, Scientific Division, IFCC.
We hope you have enjoyed the webinar and gained new insights!
May we request your time for a short survey?